HI...MY NAME IS KARTHIK POOVANAM AND, I AM CEO COACH AND AUTHOR. I HAVE A WEALTH OF EXPERIENCE IN HAVING WONDERFUL AND VIBRANT RELATIONSHIPS AND THOROUGHLY UNDERSTAND THE SIGNIFICANCE OF HAVING WONDERFUL RELATIONSHIPS. Just see this, it's always the kind of relationships that you hold in your life that will determine the quality of your life in many ways. I continue to experience fantastic relationships with a whole range of people from many countries. I also enjoy good relationships with people of power and influence.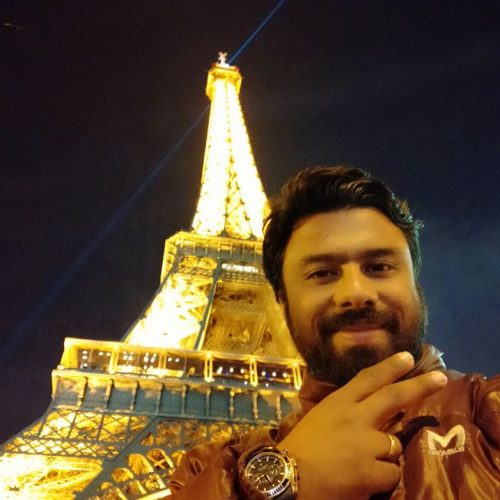 I always wanted to share these wonderful ways through which you can experience beautiful and vibrant relationships in your life. This is where the whole idea of recording all the aspects and methods through which you can experience vibrant relationships happened. You will get instant access to the flowing topics that will enrich your life with tremendous richness in terms of experiencing vibrant relationships.
By owning this video course you will gain immensely by knowing:
1: The fundemental mistake that everyone does in a relationship and how to avoid them.
2: Techniques to overcome Possessiveness and eliminate the feeling of insecurity once and foreall.
3: The art of giving space.
4: Awakening of the respect within.
5: The treatment of dignity.
6: Why does jealousy creep in and how to put an end to it.
7: Remove the negative impact and the negative emotions in any relationship.
8: The taste of genuine appreciation.
9: The possibility of gaining strength when things are not going good.
10: Don't play the same internal music and watch the internal picture that drains your energy.
11: Identify the pattern that creates disturbance in any relationship.
12: Don't do things in a relationship by expecting something back.
13: The art to put an instant end to any argument.
14: Stop the blame game.
15: Experience the vibe of breathing together.
16: Tears of joy and it's profound impact.
I want you to know the joy and love of experiencing vibrant relationships and this set of 16 video's is an incredible possibility in that direction.

I experience and continue to live what i have created in this amazing video course. Those who have come in touch with me cannot miss the wonderful possibility of experiencing tears of joy. In your relationship this must become live.

Your life will attract abundance when you know the ways to have vibrant relationships and this set of 16 videos will in many ways be a great tool through which you can experience vibrant relationships.
The techniques are going to be useful for the entire life, essentially helping you know the core aspects in the form of profound techniques that can bring transformation in your relationships in a highly vibrant manner.
Profile of the coach: Karthik poovanam is a peak performance coach and author. He has authored 80 books that are published and available in international and national portals like amaozn, itunes, kobo etc. He has delivered his session shift in the conscious states of mind in top engineering colleges like IIT HYDERABAD IIT BOMBAY IIT VARNASI BITS PILANI HYDERABAD CBIT HYDERABAD and many to name. It has been attend by thousands of students. His program called UNLEASH THE TRUE POTENTIAL OF A TEACHER has found good acceptance in the International schools.
His program called UNLEASH THE TRUE POTENTIAL OF A PROFESSOR has been appreciated in the colleges in India. People from all walks of life have been a part of the session SHIFT IN THE CONSCIOUS STATES OF MIND that include institutional heads, organizational heads, CEO of companies, IPS officers, students, engineers, doctors and cooperate employees.
This course is for you if you want to:
1 Solve relationship problems with your spouse.
2 Resolve professional relationship problems.
3 You would love to have a great bond with your children.
4 Have great professional and personal relationships.
4 You want to resolve the relationship issues with your family.
5 You want to have a great relationship with your friends by resolving all relationship issues.
6 Have tools and techniques to solve any relationship issues.
This site is not a part of the Facebook™️ website or Facebook INC. Additionally, this site is NOT endorsed by Facebook™️ in ANY WAY. Facebook is a trademark of Facebook INC. Further this website is not a part of Google nor is it endorsed by google. Results vary from person to person.